Faith in Action
On October 22, 2017, FUMC Uvalde will not only go to church but be the church. On this day, we go into the community and carry out tasks such as yard clean-up, housecleaning, painting, and small repairs that can be completed in one day. A team of prayer warriors goes to as many homes of families receiving assistance as possible to pray with and for them. Children and adults visit nursing homes to sing and they make cards or crafts or cookies for local needy and hurting. Some go to visit the shut-in or the sick, and others make casseroles to freeze to give to families experiencing upheaval. The scope and variety of service looks a little different every year depending upon need and talents. The day culminates with a meal and special music that the families, church members, and the community are invited to.
Some opportunities include:
being on a work crew (cleaning, yard care, painting, small repair, etc.), preparing food for volunteers, working with children, participating on a visiting prayer team, praying for God's will during the day, helping organize opportunities with a committee beforehand, donating, following up with families in the weeks and months after, taking food, cookies, or appreciation gifts to local service organizations,
visiting shut-ins, etc.
Fill out a volunteer form found in the Sunday bulletins or in the church office.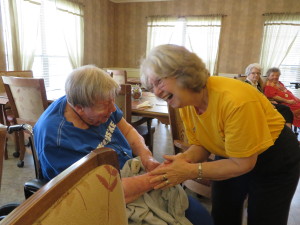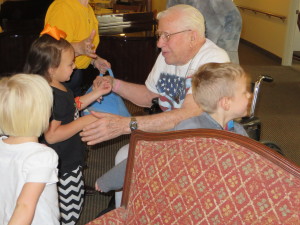 COME, be the hands and feet of Jesus!