Bible Study
Summer Women's Bible Study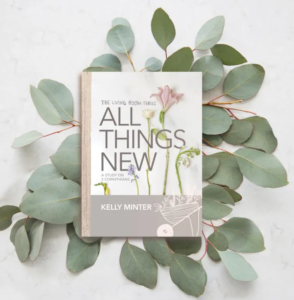 A Summer Women's Bible Study is being planned to start on Monday, June 6, at 12 noon in Room CLC 105 (Cox Conference). The plan is to meet for an hour on Mondays and participants are invited to bring their lunch, as we will nourish both body and spirit with this study.
Over 8 sessions, Kelly Minter will lead us through the Letter of 2 Corinthians, exploring the anchoring truths of bearing treasures in jars of clay, meeting Christ through a pressing thorn, opening wide our hearts in the midst of hurtful relationships, and what it means to embrace the lost and lonely as ministers of the new covenant. Each of us has a message to proclaim and live by: Because of Jesus the old has gone, the new has come.
If you are interested in being a part of this study, please call the church office before Sunday, May 14th, so that enough study books can be purchased. Also, let the church office know if you need childcare. Cost: $20.